LAIT is beginning to be put to use to "kick the tires" of the system. The first public demonstration of the LAIT system was at the NCSA Faculty Fellows talk on March 4, 2015. The app functioned very well, and we demonstrated the ability to display graphics and change the color of the phone screen, and to animate text. Since then, LAIT designers have been introducing the app in a number of different demonstrations of varying scale. By examining LAIT "in its natural habitat," we better understand the conditions under which the LAIT app thrives and what to consider as we move forward in development.
American College Dance Festival
One week after the Fellow talk, LAIT was put to use at the American College Dance Festival (ACDA) at Iowa State University. At this event, a dance improvisation was guided by LAIT, with the dancers holding their cell phones. It was a really fun time, and all the dancers got into it. LAIT functioned remarkably well under this rather stressful environment for the phones.  Here is a video excerpt from this event, where the dancers are looking for a "leader" by looking at pictures of other dancers that were shown randomly on random phones. The system is so quickly configurable and flexible, that we were able to insert dancers pictures into the system right before the dance, and have them be the basis for the improvisation!
The only problem LAIT had was that at times some of the phones disconnected from the server. We think may be due more to lots of fingers all over the phones, switching apps midstream, and such, rather than any fundamental problem in the LAIT system. But this is all part of the learning curve for mobile apps in a performance setting!
Boneyard Arts Festival

Our next event was at the Boneyard Arts Festival Kick-Off Party with Cody & The Gateway Drugs at the Krannert Center for the Performing Arts, Thursday April 9, 2015, 5 pm.
National Dance Education Organization conference


At "Participatory cellphone Theatre: Improvisational I performance using LAIT mobile applications," attendees were encouraged to download the application and participate in the performance. A dedicated onsite event server was identified as a useful addition to LAIT deployment.
INTERFACE: Public Figure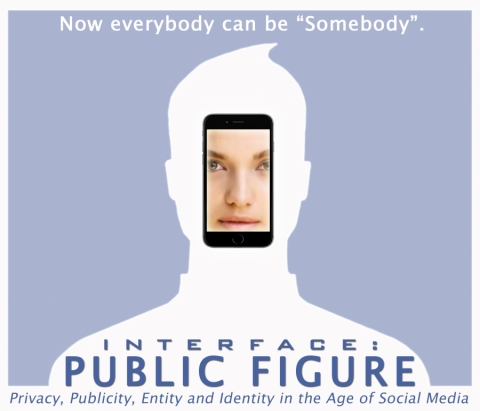 As a part of the University of California artists' residency program, LAIT is being demonstrated through a participatory mobile device improvisation using the LAIT app. Afterwards, based upon feedback from participants, we may remake the app and redo the improvisation, to explore possibilities within this innovative art form. Participants are urged to bring Apple or Android smartphones and/or tablets, and to have their batteries fully charged just prior to the workshop. Additionally, Toenjes will guest teach in INTERFACE Ensemble (Hall's student ensemble), Dance and Video, and will present his LAIT workshop which is free and open to the UCI community in the xMPL Theater on Friday, October 23rd at noon.
Dance Improvisation Mini-Faire at UIUC
In November 2015 we used LAIT in another dance choreography, this time by choreographer David Marchant, Professor of the Practice at Washington University in St. Louis. An interesting inside view comes from Bob McGrath, who wrote this article for the local magazine Smile Politely: 
http://www.smilepolitely.com/tech/mobile_devices_bring_the_audience_into_the_dance/

 Critical Mass
The next dance using LAIT is being developed at the University of Illinois. Chad Michael Hall from the University of California-Irvine is once again working with LAIT's director John Toenjes to make a new dance featuring LAIT. We were excited to use the nearly-released version 1.2 of LAIT in this dance, which was shown in its nascent state on April 8-9, 2016 in the Krannert Center Playhouse Theater. We had lots of people come to check out the latest theatrical use of LAIT in a dance context, and this performance generated a lot of interest, and a lot of press. We will be updating the show for the U of Illinois Department of Dance February Dance: Designed Environments concert. Stay tuned for that production! In the meantime, you will want to watch the video of our workshop preview: